No results were found for the filter!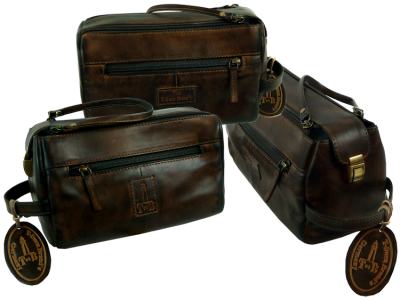 Toiletbag - Kulturtasche - "Light and Strong"
ARTIKELBESCHREIBUNG: Kulturtasche (Toiletbag) große Öffnung mit Doppel Reißverschluss zur leichte öffnen, Steckschloß gesichert, Innenfächer, auswaschbar, Reißversschluss Vortasche, Reißverschluss Rückenfach, Lederschlaufe (Kurzgriff)...
Ordernumber:

115-25

Supplier:

T-Burn Brands
Kulturtasche "CHEROKEE" 25-natural brown /...
ARTIKELBESCHREIBUNG: Toiletbag / Kulturtasche mit zwei Reißverschlüssen, breite Öffnung, großes Hauptfach mit Inneneinteilung - auswaschbar, Lasche mit Klettverschluß gesichert, Reißverschluss Vortasche. LEDER: naturbelassenes...
Ordernumber:

340-25

Supplier:

T-Burn-Brands